Work With Us
"  I absolutely LOVE my home!
Thank you for the sincere effort to make me happy with the choices you and we made. "
— Janice S., San Carlos
Whatever beautiful means to you, we want you to have it.
Maybe you know the look you want when you see it, but you don't know how to put it together yourself. Or you want a beautiful home that reflects you, but you're not quite sure what "you" is. Or maybe you just don't know where to begin. We can help.
Every project starts with listening.
We don't design interiors that look like a page out of a furniture catalog. And we don't rely on tidy descriptors like "contemporary," "classic," or "eclectic." Our creativity lives in that space where modern meets funky flea market. Where sleek industrial meets cheeky art. Where cocktail party elegance meets must-accommodate-my-5-year-old. Everyone has a unique point of view, and we'll help you discover it. We'll take the time to listen and understand so we can create a distinctive look that's stunning to you.
Your time is valuable. So let us do the legwork for you.
We know how to put a look together—different colors, furnishings and materials thoughtfully combined into a distinctive design that fits your style. We know how to make the most of a space so that it flows and looks good. And we know where to go to find that stunning light fixture, that elegant marble tile, that genuine mid-centurymodern piece that puts your mark on the space. We'll deliver a well-thought-out design. A cohesive design that fits both your life and your style. And we'll provide you the information you need to make an informed decision. We'll explain the pros and cons of every option we present so you can make the decision that's right for you.
This is going to be fun… and inspiring
Come along as we visit a local artisan's workshop to pick the live-edge wood for a table designed just for you. Get a personal guided tour of an art gallery. Explore an inspirational showroom of the Design Center. Browse through fine Italian linens or shimmering tile. Don't have time to scout with us? No problem. We'll bring the materials to you. You'll get to see the concept come together in a 3D visualization of your space, which, as our clients tell us, is pretty exciting.
Our Services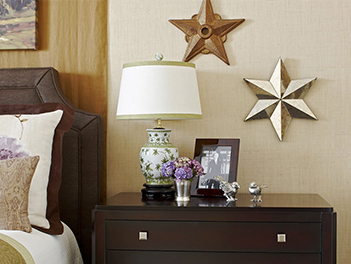 Furnishing and Decoration
We'll start by listening to what you want and need for your home. We'll develop space plans and design concepts that suit your life and your style. We'll finish by working with you to select colors, furnishings and accessories that come together into a distinctive look for your home.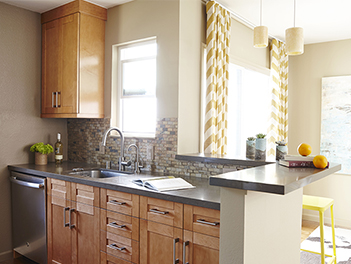 Kitchen, Bath and Full Home Renovation
We'll think about function, flow, and style. We can rework the layout, the storage, the lighting. Help you select colors and materials that look good together and look good to you. Explain the pros and cons of different materials that fit your budget. And provide all the detailed drawings and instructions your contractor needs to turn your design into a stunning reality.
Space Planning
Have a small room that needs to serve double- or triple-duty? An awkward space that could work better? Whether you want to tear down a wall or figure out the best furniture arrangement for a room, we'll propose layouts that improve flow, work better, and look good.
" Liza is full of enthusiasm and has a great positive energy that is really infectious. I have happily referred her to others and I fully intend to use her again for my next project." "
— Grant D., Sunnyvale